THE NEW BVM-HX310 SIDE-BY-SIDE WITH THE BVM-X300
The BVM-HX310 TRIMASTER HX™ Professional Master Monitor gives absolute confidence that you're always seeing the true picture. Offering unrivalled 4K HDR picture quality, accuracy and consistency, it's ideal for demanding post-production applications. With the advanced performance of the TRIMASTER HX panel, the BVM-HX310 achieves 1,000 nits of full-screen brightness with 1,000,000:1 contrast ratio. It's ideal for producing HDR content with rich, deep black areas and accurate reproduction of highlights. The BVM-HX310 can reproduce HDR images with clarity, depth and realism. It's the monitor professional colourists have been waiting for. An optimal choice for critical colour grading and CG tasks, the BVM-HX310 supports industry‑leading colour gamuts including DCI‑P3, ITU‑R BT.2020, S‑Gamut3.cine and S‑Gamut3.
At Televisual's Future of Post event, AJA will be discussing HDR and 4K/UttraHD with an emphasis on 4 key elements for HDR production and post: Capture and Playback, HDR/SDR real time Transformations, HDR Monitoring and Analysis and tools for HDR monitoring for editors and colorists.
AJA HDR Image Analyzer delivers a comprehensive array of tools for the effective analysis of the latest HDR standards – including HLG, PQ and Rec.2020 – from 4K/UltraHD/2K/HD content in a convenient real time 1RU device. Developed in partnership with Colorfront, it supports a wealth of inputs from camera LOG formats to SDR , PQ and HLG and offers color gamut support for P3, BT.2020 alongside traditional BT.709
FS-HDR, a 1RU, rackmount, real time HDR/SDR, SDR/HDR and HDR/HDR transformer, is designed specifically to meet the HDR and WCG needs of production and post including the ability to upload your own 3D LUTs, wherever real time, low latency processing and color fidelity is required for 4K/UltraHD and 2K/HD workflows,
Ki Pro Ultra Plus is a multi-channel Apple ProRes® recorder offering up to 4-Channels of simultaneous HD recording, or in Single-Channel mode a 4K/UltraHD/2K/HD Apple ProRes, Avid DNxHR® MXF for 4K/UltraHD recorder and player with support for HDR recording and playback.
Since 1993, AJA Video has been a leading manufacturer of video interface technologies from I/O, to Conversion, HDR to Streaming, IP and more, bringing high quality, cost effective products to the professional broadcast, digital film, video and postproduction markets. For further information, please see our website at www.aja.com.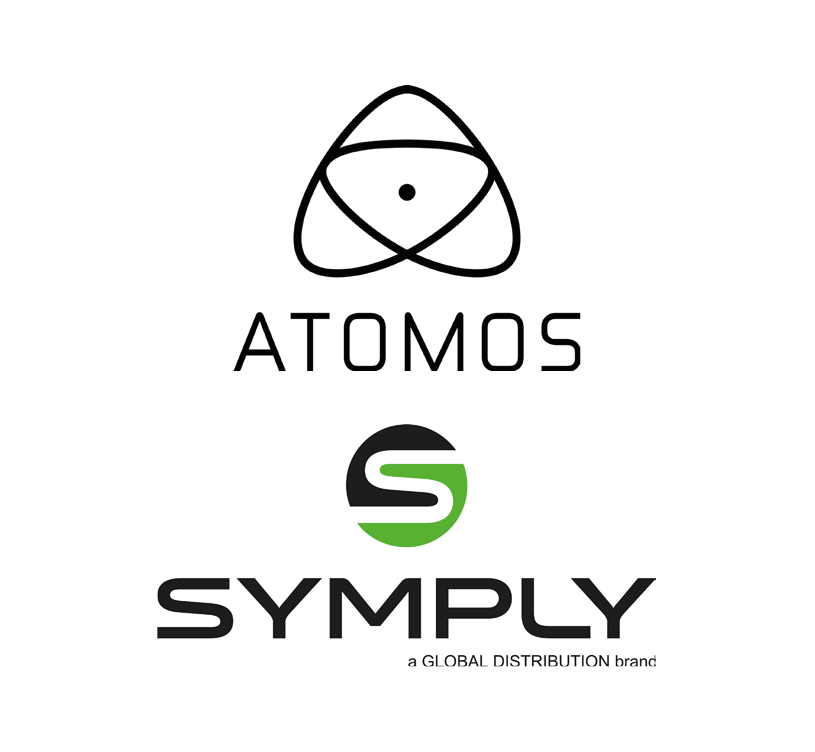 ATOMOS
Atomos exist to help creative professionals cut through technology barriers by creating easy to use, cutting edge products including HDR 4K & HD Monitor-recorders. With a range of 7" 1500 nit for 4k30 & 4k60p recordings and a 19" 1200 nit production monitor for use both on set and in the studio. With advanced recording functionality for RAW, ProRes and DNxHR to affordable media, with real time monitoring of LOG in HDR, support for PQ & HLG standards you can have instant dailies as well as 3D LUT box function and metadata cut tags for creation of XML EDLs / play list. All our products share the common benefit of enabling faster, higher quality and more affordable production schedules.
SYMPLY INC
Symply Inc., a Global Distribution brand, is a leading designer and manufacturer of high-performance storage solutions for collaborative workflows tailored for media creators and video production facilities. Symply products offer a unique blend of enterprise-class five nines reliability storage with embedded industry-leading StorNext®6 or ZFS file systems supporting clients running on Mac, Linux and Windows platforms. Symply delivers a wide range of easy-to-use storage solutions that support connectivity over Fibre Channel, Ethernet, and Thunderbolt. All Symply products are optimised for rich media applications, collaborative teams, AI use, cloud connectivity, high-frame-rate, HDR, 4K and higher resolution projects.
The industry's most comprehensive media workflow platform
Whether you're a team of two, an organization of thousands, or anything in between, MediaCentral accelerates your workflow, scaling from the simplest to the most sophisticated solutions for post production, news, sports, and asset management.
Its groundbreaking modular design delivers a full suite of apps, services, and connectors, offering unprecedented scalability and extensibility. Plus, its user-friendly interface makes it easy to search, edit, and collaborate on content from anywhere, using any device.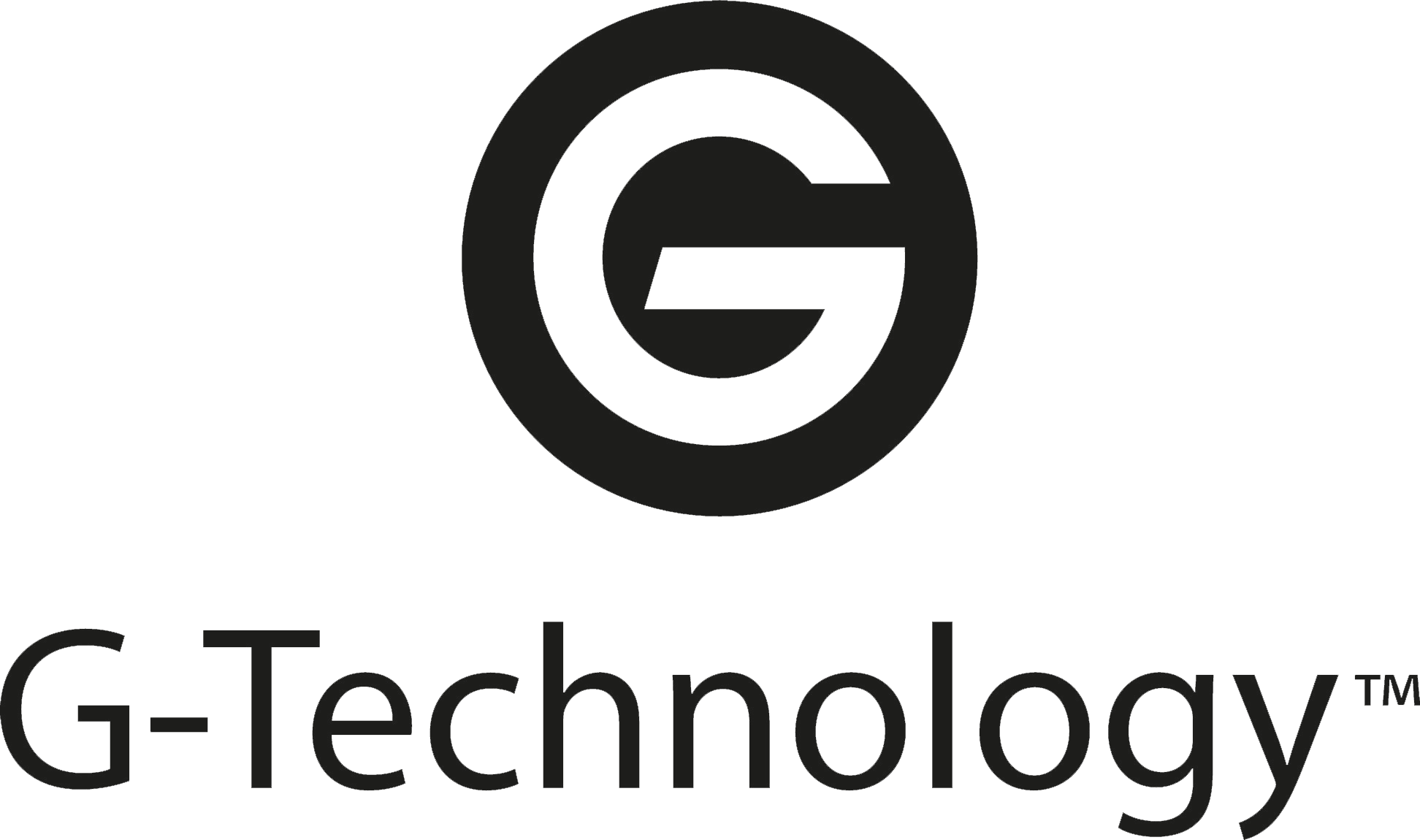 G-TechnologyTM design some of the highest-performing, ultra-reliable and leading-edge storage solutions for end-to-end creative workflows, empowering creative professionals to capture their stories and bring their moments of inspired creativity to life.
Through every touch point of the creative process, G-Technology are there helping to keep things moving forward. From capture and ingest…transport and transfer…to editing and final production.
G-Technology's new professional SSDs are up to 20 times faster than regular hard drives, meaning you can get your production wrapped faster! Designed for maximum performance and reliability, they save your team time and money, overcoming bottlenecks in your production schedules by reducing transfer times and accelerating edit times.
Come and see how our range of portable drives can save you time and money with read / write speeds of up to 2,800MB/s. That's seven minutes a terabyte!
Mission's core service is designing workflows and managing media and metadata to optimise visual authorship. We are passionate about delivering the vision of the creative team from production through to post production and beyond.
Led by philosophy rather than technology or economy, Mission has an ever-expanding roster of world-class DITs and digital dailies lab operators, backed up by a talented in-house team and is a key partner to many cinematographers, working with them from pre-production onwards, safeguarding their color decisions as a project moves from production into post production and always seeking to improve production workflows.
As a media technology partner, Tyrell empowers its customers with leading solutions for broadcast, television production and live performance with end to end solutions, ensuring you are supported both now and in the future.

Established for 19 years, Tyrell understands the unique pressures and the fast pace of the media and entertainment industry and provides turnkey solutions for the creation, manipulation, management and delivery of digital content.

We are proud to be the official UK distributor for Clear-Com and a trusted Avid Elite reseller. We partner with leading suppliers including EditShare, Intinor, ABonAir, FileCatalyst, Dell EMC and many more- enabling us to deliver the latest and most innovative solutions to our customers.